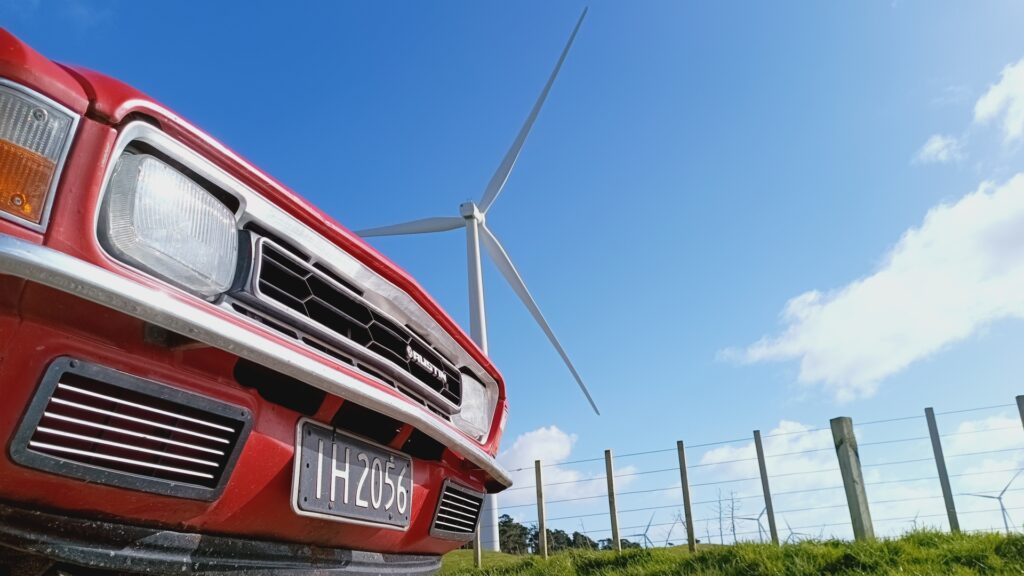 I finally pulled the trigger! I bought this 1977 Austin Allegro in order to rip out the engine and convert it to run on electric power!
Man, it's been years since my first electric car conversion, when in 2007 I bought a rusty old Mitsubishi Tredia and began the slow process of converting to electricity. The operation was an incredible success and nine months later I had the car certified and drove around the small coastal city of New Plymouth for two years – until it failed its inspection due to rust! Argh! Check out the full story of this conversion here.
Many years passed since those days. I moved to Slovakia with my first wife to start a whole new series of  electric car adventures with a 2012 Peugeot Ion electric car. It might have been a city car, but I drove that thing everywhere! Once I even drove the car across the entire Slovak Republic to Ukraine and back! And the craziness didn't stop there. I even put a kitchen in the back of it! 😀
But life moves on and my marriage ended, so being the fool I am, I got married again and moved to America where I bought a 1982 Lada Niva off-road vehicle in brilliant condition, which I drove all the way across the USA in an epic road trip adventure! I planned to convert it to electric, even buying parts in preparation, but life happened again and my second marriage ended!
So I finally wised up, swore off marriage, and returned back to my beautiful homeland of New Zealand.  It  must have been destiny, because things have been working out well for me. I've got myself a great job making awesome electric vehicle reviews for a brilliant company, and I'm saving hard for a house.
But… my passion for electric car conversions can't be extinguished. I think about EV conversions perhaps a dozen times a day. So it was only a matter of time before I began another one. But this time no one could halt my plans! So I got looking online for a "donor car" to convert to electric. And… I found this:
It's a New Zealand assembled 1977 Austin Allegro in great condition. The problem was it was located in Christchurch; a thousand kilometres away! The other problem… I didn't have the money. But after a few glasses of adult beverage, I did something I wouldn't normally do: I asked the public for money to help me buy it. Now, I must confess, I was half joking, but you guys helped me out and I awoke to see more than $5000 NZD in my account in the morning! So I booked airfares and a trip on the car ferry and flew down to buy the car!
I arrived to the dealer to see that the Austin Allegro wasn't the only classic vehicle they had for sale. Classic Minis, Escorts, Fords, Mercedes – you name it. The automotive bounty was rich, as was the smell. It had that unique 'classic car smell'. You know the one I'm talking about. Anyway, long story short, I bought the car, did the paperwork, and before long I was on my way, taking one of the most unreliable cars ever made by British Leyland on an almost 1200 kilometre journey.
So, without further delay, this is the first of many interesting videos of my plan to convert this interesting vehicle to pure electric power. Grab yourself a cup of tea, get settled in and enjoy the video of my massive road trip below:
Special thanks must go to those wonderful human beings who helped me buy this vehicle. Without your help I wouldn't have had the push to go out and start this epic project. I owe you a lot. Thank you.